STOPTECH Rear Pads fits Big Brake Kits w/ 4 Piston ST41 Calipers TR9.06080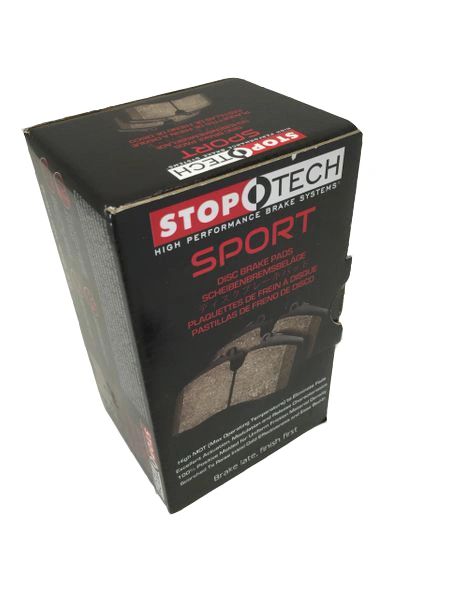 STOPTECH Rear Pads fits Big Brake Kits w/ 4 Piston ST41 Calipers TR9.06080
TR9.06080 (out of stock)
Replacement pads for 4 Piston Big Brake Kits fits rear ST-41 Caliper 

Stoptech Sport Performance Brake Friction
• Para-aramid composites provides linear response
  regardless of pad temperature.
• 100% positive molded for uniform friction material density.
• Specially engineered for pursuit, rescue and emergency
  driving.
• Post cured for consistent performance throughout the
  service life of the brake pad.
• Scorched to raise initial cold effectiveness and easy bed-in.
• 100% Asbestos-free formulas.
• Sport Performance Rear Brake Pads (309 series).
(use Stoptech TR8.06080 Street Pad for a less aggressive / low dust alternative)
Reviews