REAR DISC CONVERSION WITHOUT PARKING BRAKE / TR.PS2.TA5 fits 2005-19 TACOMA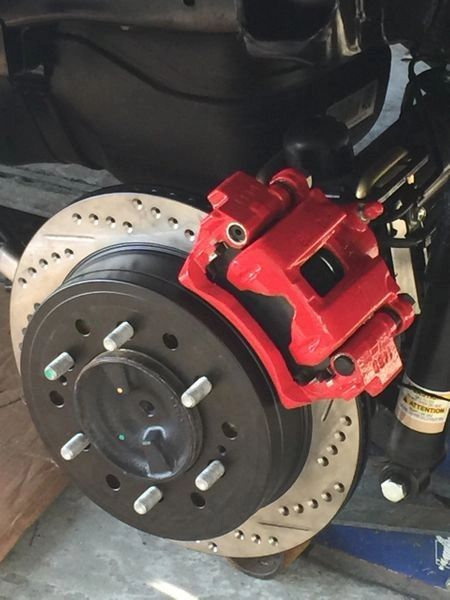 REAR DISC CONVERSION WITHOUT PARKING BRAKE / TR.PS2.TA5 fits 2005-19 TACOMA
Current Build Time is 2-3 Weeks
Pro Series II Rear Disc Brake Conversion Kit
2005-18 Toyota Tacoma 4x4 & PreRunner
This kit uses 2010+ Toyota 4-Runner rear components. 
(Rotors, calipers, pads, hoses)
 This kit is designed to be used with stock front brakes, TRD, Stoptech & Rotora Front brake upgrades.
Conversion Kit Contains:
Caliper Hoses
Brake Pads
Stoptech / Centric rear rotors
aliper brackets with black powder coat
All hardware included
Rear Calipers with Silver Zinc plated, Red or Black Powder Coat 
(Calipers are Remanufactured using OEM castings)
Installation Manual
Note: This kit does not include parking brake option.  Approx 3 hour installation 





This kit is designed to replace the original equipment rear drum brake system on all 6 Lug


2005-2018 Toyota Tacoma 4x4 & PreRunner. 
Compatible with factory ABS & master cylinder.

However, our Master Cylinder upgrade will give you a firmer pedal feel.

This kit should be installed by a qualified automotive brake system technician.
Install Manual:
Reviews