2005-2008 Toyota Tacoma Master Cylinder Installation Kit fits REAR DISC CONVERSION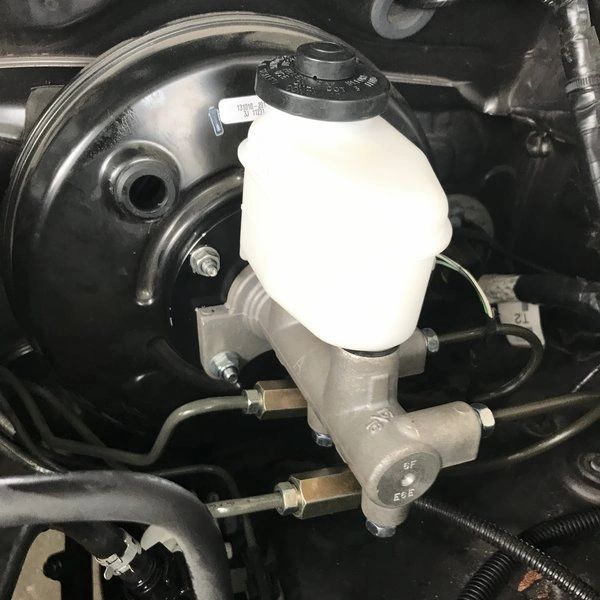 2005-2008 Toyota Tacoma Master Cylinder Installation Kit fits REAR DISC CONVERSION
Toyota Sequoia Master Cylinder installation kit fits 2005-2008 Toyota Tacoma 2x4, 4x4, PreRunner & XRunner with rear disc brake conversion.

This kit is not required for rear disc conversion, but does create a firmer pedal.

Make Sure your OEM Master Cylinder looks like the one in the 4th picture. The 12" brake lines included will need to be bent to fit your application. We use poly armor brand hard lines & these can be bent by hand.
New Master Cylinder is Included with installation kit
If your Tacoma has a manual transmission, you will need a clutch fluid reservoir. (Tacoma with Auto Trans do not need the reservoir)
We are out of stock on the clutch reservoir, but you can order it here.

https://www.amazon.com/Wilwood-260-10500-Remote-Reservoir-Kit/dp/B002G35Q3U/ref=sr_1_2?crid=TMZ7UO8LLSSD&dchild=1&keywords=wilwood+remote+reservoir+kit&qid=1598721960&sprefix=wilwood+re%2Caps%2C182&sr=8-2

Installation Manual:
Reviews