TR.PS2.TU6 REAR DISC CONVERSION WITH PARKING BRAKE fits 2000-2006 TUNDRA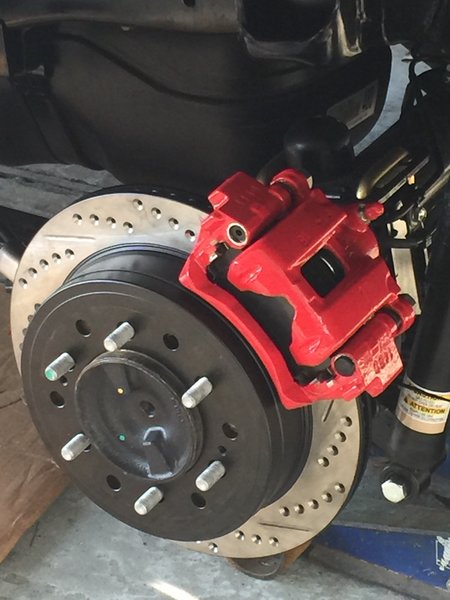 TR.PS2.TU6 REAR DISC CONVERSION WITH PARKING BRAKE fits 2000-2006 TUNDRA
Pro Series II Rear Disc Brake Conversion Kit
2000-06 Toyota Tundra
This kit uses 2005+ Toyota Seqouia rear components.
(Rotors, calipers, pads, hoses, parking brake shoes and parking brake actuator internals)
For the ultimate in Tundra rear braking, the wait is over. This kit is designed to be used with stock front brakes, but will also work with TRD, Stoptech & Rotora Front brake upgrades.
Conversion Kit Contains:
2 Calipers with Black Powder Coat, but can be painted (Reman by NAPA)
2 Caliper Hoses
Set of 4 Brake Pads
2 Rear rotors
2 Backing plates & brackets with black powder coat
parking brake kit
All hardware included
Installation Manual

This kit is designed to replace the original equipment rear drum brake system on all
2000-2006 Toyota Tundra.
Compatible with factory ABS & master cylinder.
It should be installed by a qualified automotive brake system technician.
Reviews