REAR DISC CONVERSION Bracket Kit fits 2000-2006 TUNDRA, 1998-02 Tacoma 6 lug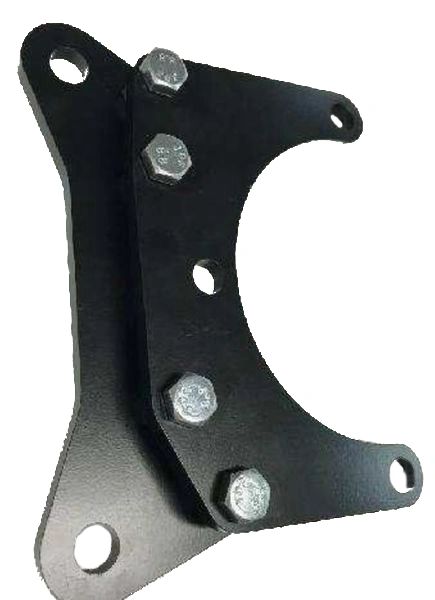 REAR DISC CONVERSION Bracket Kit fits 2000-2006 TUNDRA, 1998-02 Tacoma 6 lug
We have made it painless to convert you rear drums to disc using O.E. Toyota Seqouia rear components.
Pro Series II Rear Bracket Kit
2000-06 Toyota Tundra / 1998-04 Tacoma 6 Lug
This kit uses 2005 Toyota Seqouia rear rotors, pads & calipers.

For the ultimate in Tundra rear braking, the wait is over. This kit is designed to be used with OEM front brakes, TRD, Stoptech & Rotora Front brake upgrades.
Conversion Kit Contains:
2 caliper brackets with black powder coat
Axle mounting bolts & washers
Caliper mounting bolts & washers
Caliper hose & hose brackets
Calipers, pads, rotors are not included ( Use 2008 FJ Cruiser calipers, rotors & pads.
This bracket kit does not accommodate a rear parking brake

It should be installed by a qualified automotive brake system technician. 
Reviews