TR.2060 LOWERING KIT 2.5" FRONT / 4.5" REAR fits 2007-19 TUNDRA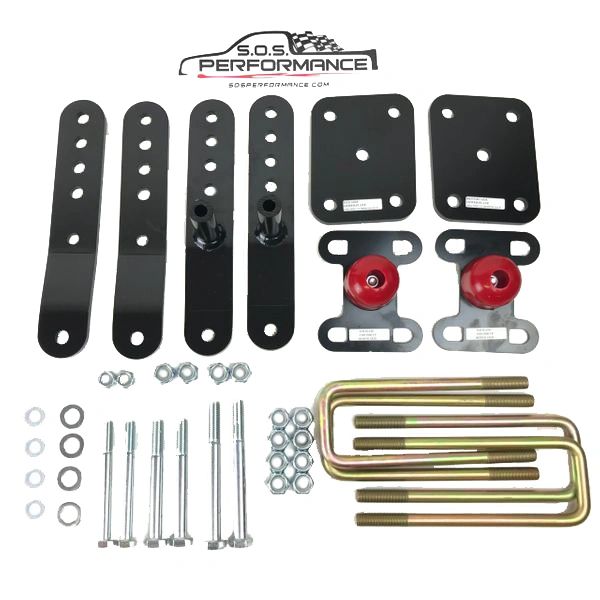 TR.2060 LOWERING KIT 2.5" FRONT / 4.5" REAR fits 2007-19 TUNDRA
TR2060 Lowers Front approx 2.5" and Rear Drop is Adjustable 3.5 / 4" / 4.5"  / 5"
SOS Performance lowering kits for the 2007-19 Toyota Tundra are completely bolt-on, and installation time is about 4 1/2 hours. Fits 2WD & 4x4 Models. 
The TR drop kit relocates the suspension attachment points so the original ride characteristics are retained.  Additionally, by lowering the vehicle roll center the Tundra cornering ability is greatly enhanced.
All components are CNC manufactured, plated or powder coated for great looks and long life.
Designed & built in the USA 
The installation of the TR-2060 kit is designed to retain the

O.E. Tokico & Bilstein Front shocks buts requires short rear shocks. 

Rear shocks are included in drop kit packages, 
or can be purchased from any Toyota Dealership
Tokico Rear Shock part # 48531-A9130
Tokico Sport Rear Shock part # 48531-09260
Bilstein Rear Shock part # 48531-A9140  
Order online and recieve free 3 day shipping 
within the U.S.A (includes HI) on all drop kits!
All kits ship same day or next business day.
Reviews