TR.PS2.FJ40 REAR DISC CONVERSION fits FJ-40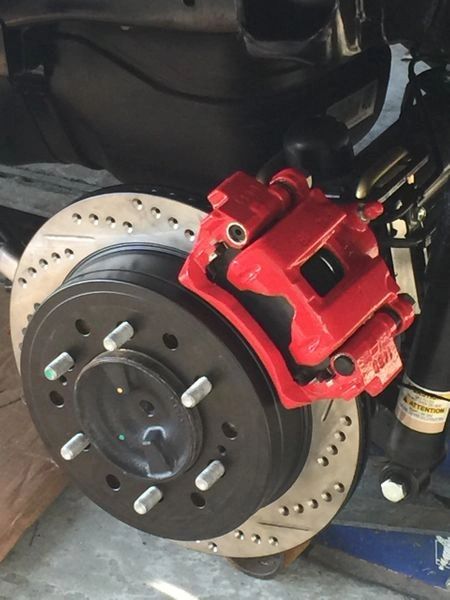 TR.PS2.FJ40 REAR DISC CONVERSION fits FJ-40
Rear Disc Brake Conversion Kit
 Toyota FJ-40
This kit uses 2005+ Toyota Seqouia rear components. 
(Rotors, calipers, pads, and hoses)
For the ultimate in FJ-40 rear braking, the wait is over.
This kit is designed to be used with stock front brakes.
Conversion Kit Contains:
2 Rear Calipers 
2 Caliper Hoses
Set of 4 Brake Pads
2 Rear rotors
2 Caliper brackets with black powder coat
All hardware included
Kit Note: This is a pre-production kit & may require some modification.

This kit is designed to replace the original equipment rear drum brake system on Toyota FJ-40.
It should be installed by a qualified automotive brake system technician.
Reviews