StopTech Street REPLACEMENT PADS FOR ST60 6 PISTON CALIPER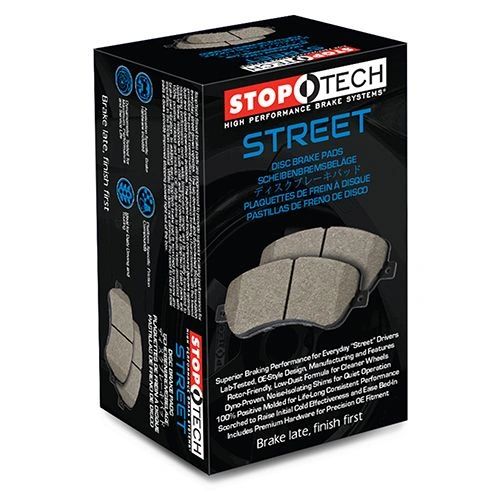 StopTech Street REPLACEMENT PADS FOR ST60 6 PISTON CALIPER
TR8.12470 StopTechREPLACEMENT PADS  FOR ST60 6 PISTON BIG BRAKE KITS

STOPTECH STREET BRAKE PADS:
Superior Braking Performance for Everyday "Street" Drivers

Lab-Tested, OE-Style Design, Manufacturing and Features

Rotor-Friendly, Low-Dust Formula for Cleaner Wheels

Dyno-Proven, Noise-Isolating Shims for Quiet Operation

100% Positive Molded for Life-Long Consistent Performance

Scorched to Raise Initial Cold Effectiveness and Ease Bed-In

Includes Premium Hardware for Precision OE Fitment

Application Specific Brake Hardware included

Dynamometer Tested for Maximum Performance and Service Life

Platform Specific Friction Compounds

Ideal for Daily Driving and Touring

The StopTech Street Brake Pads are a new addition to the StopTech product portfolio. StopTech Street brake pads are engineered to provide superior braking performance for everyday street driven vehicles. The lab-developed and dyno-tested friction formulations provide the perfect combination of performance braking characteristics with the lowest dust and quietest operation available. The advanced friction compound delivers optimum stopping performance over a wide temperature range and is specially formulated to deliver linear response in both cold and hot conditions. All StopTech brake pads are 100% positive molded and include OE style shims to eliminate noise associated with brake pad vibration. In addition, each StopTech brake pad is scorched to remove any impurities in the friction material. While this does not eliminate the need to bed-in new pads it does provide improved stopping power right out of the box.
Reviews